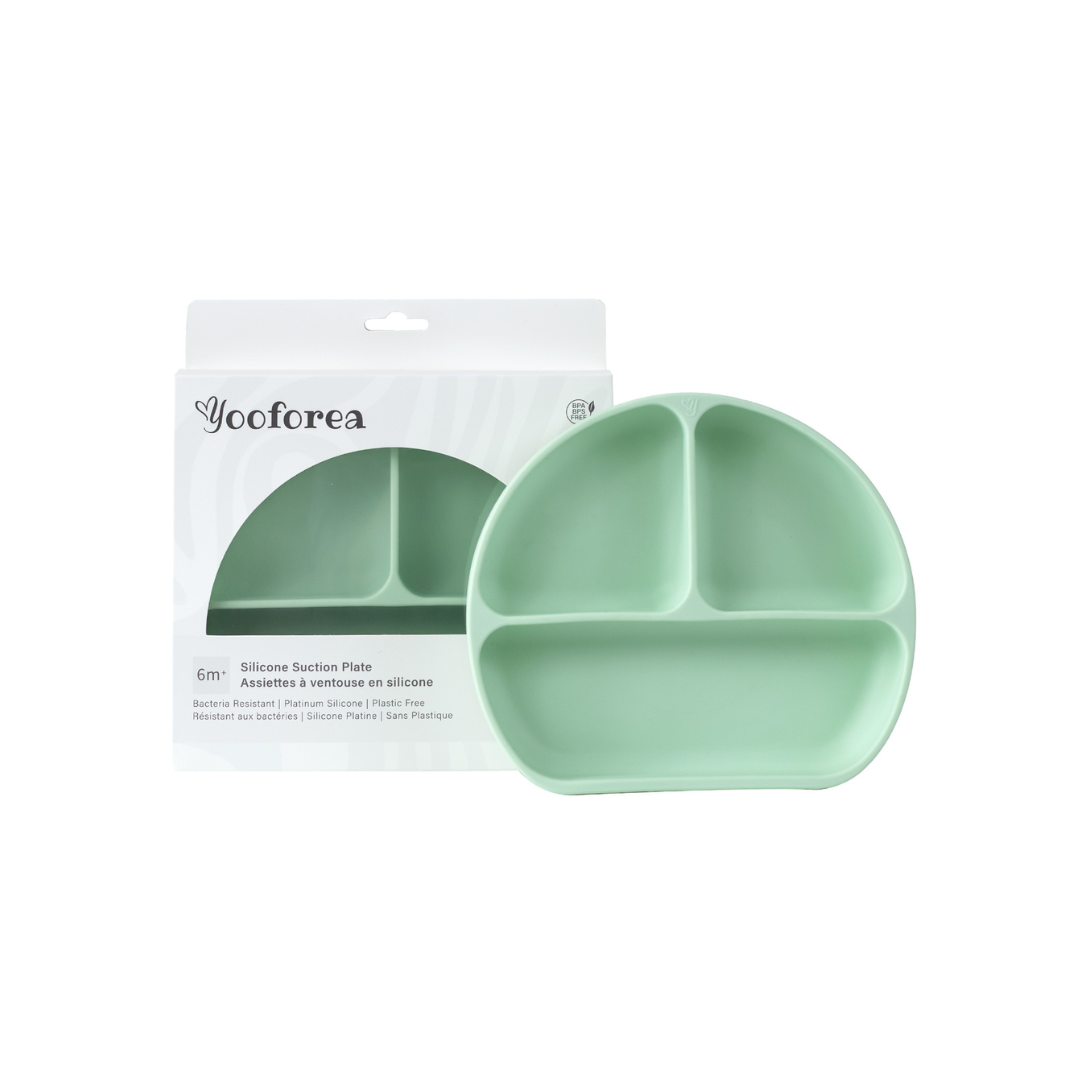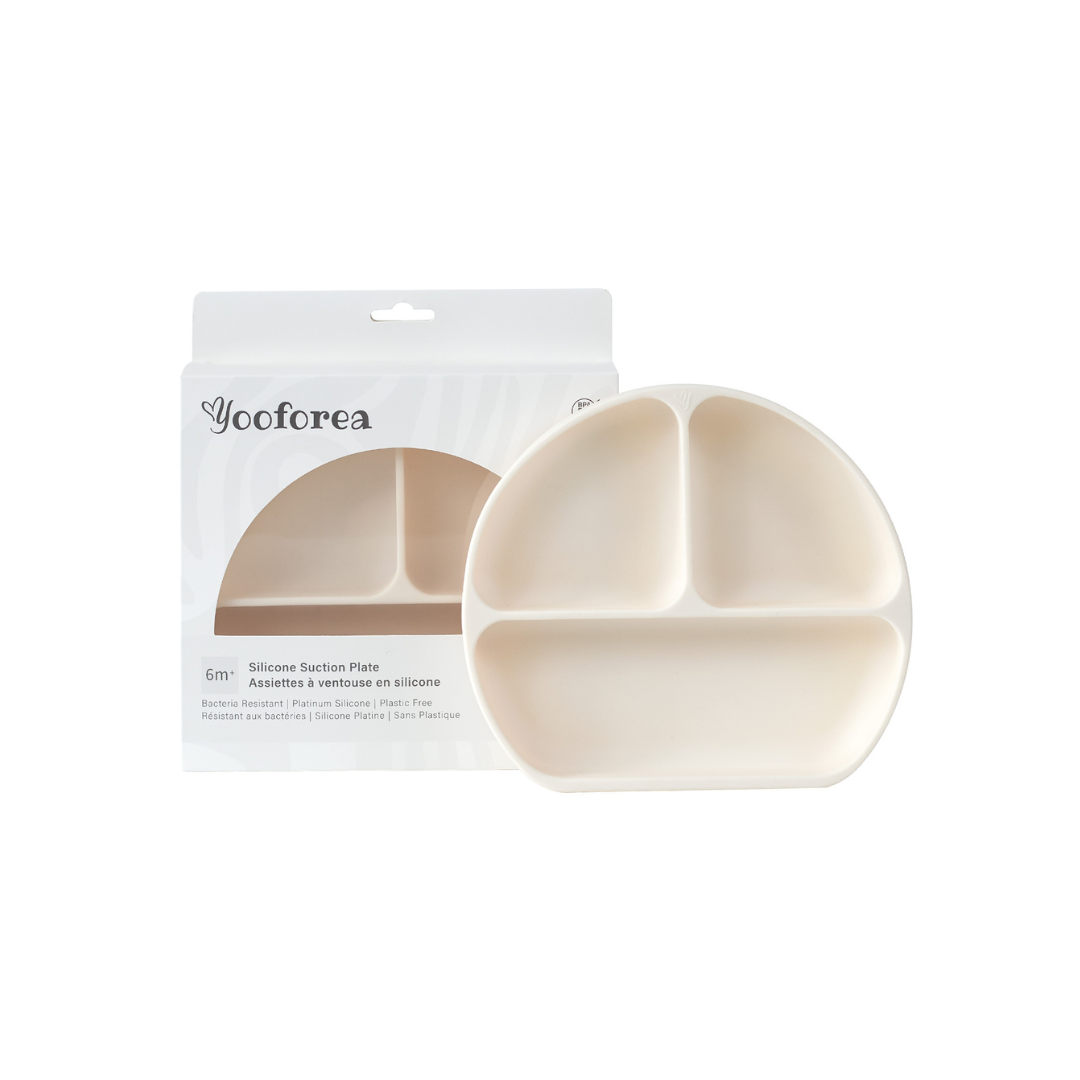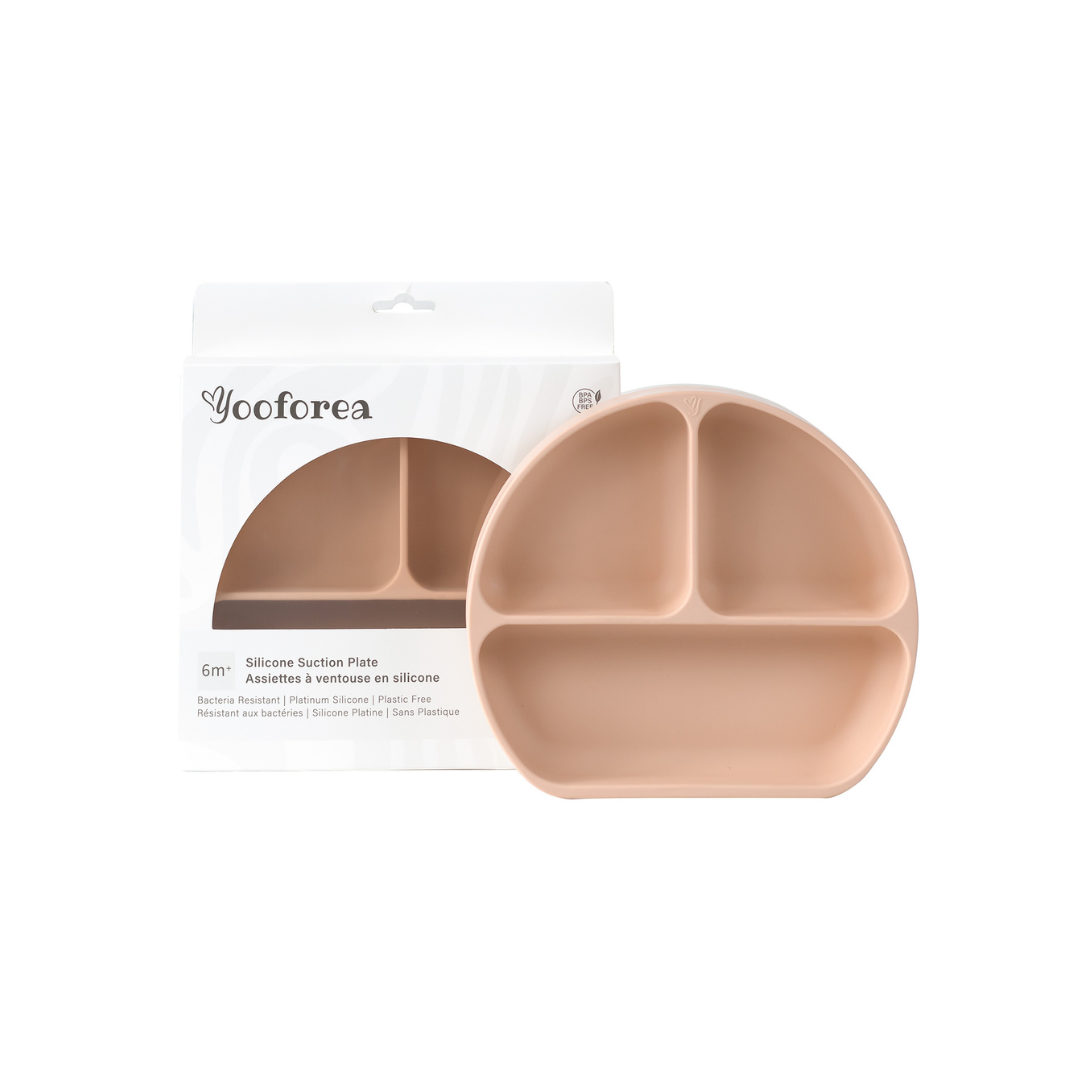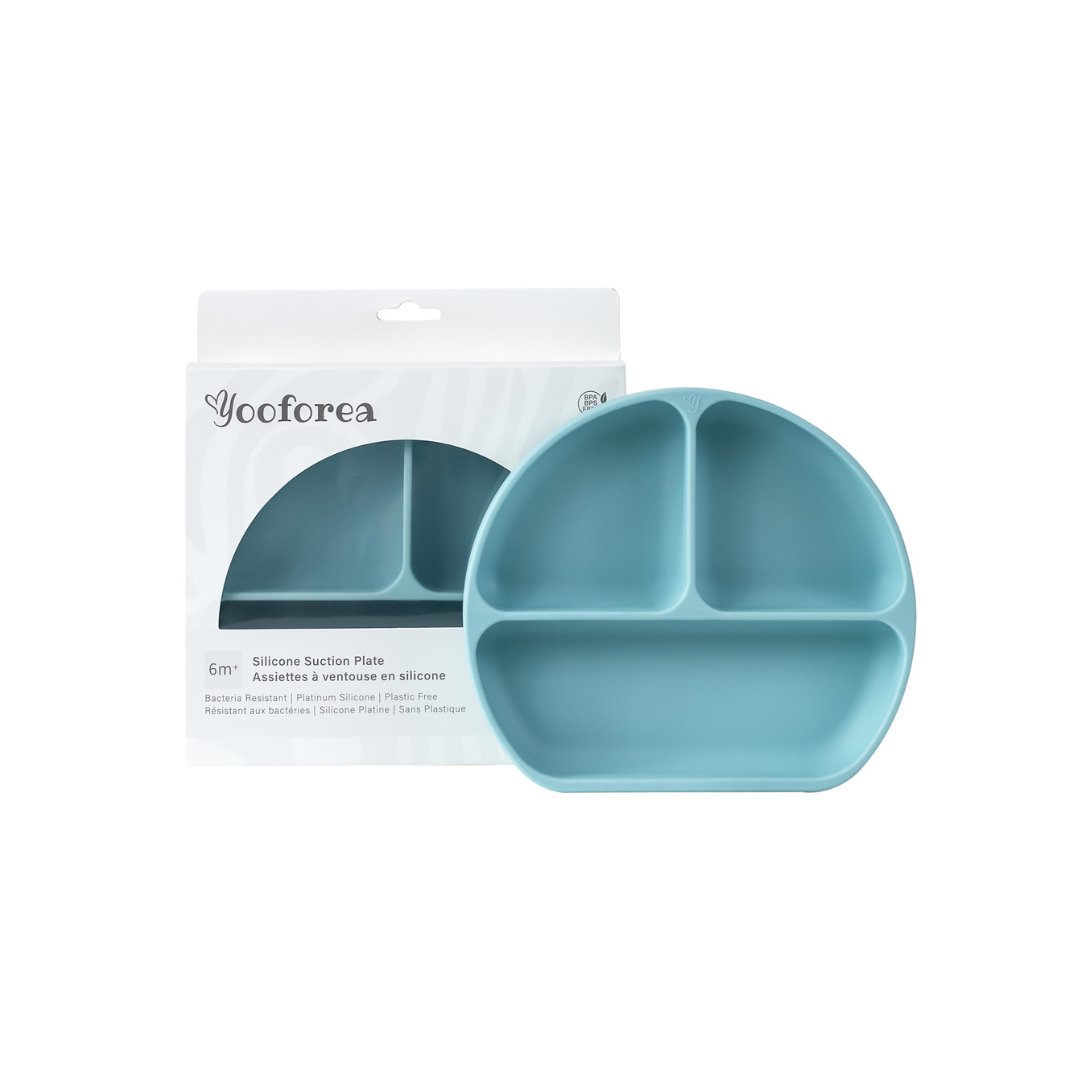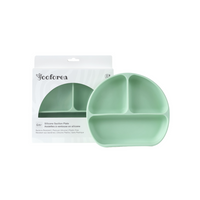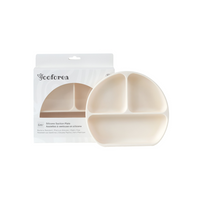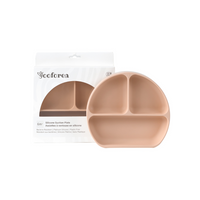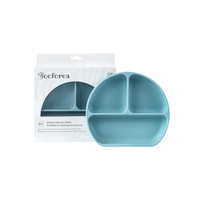 Baby Divided Suction Plate
Mealtime with your little one just got a whole lot easier and mess-free with our Silicone Baby Suction Divided Plate. Crafted to revolutionize self-feeding for your baby, this plate brings together innovation, convenience, and safety in one remarkable package. Embrace mealtime joy with confidence and convenience.
Made from platinum food grade silicone
100% B

PA, BPS, PVC, Cadmium, Latex, Lead, and Phthalate-free

Plate measures

8.26in * 7.48in * 1.5 in

Dishwasher and microwave safe
🌿 Mess-Free Exploration:
Extra Deep Wall (1.38in): Watch your child explore their meal without the frustration of food spilling over the sides. The ingeniously designed deep wall lets your baby scoop up food confidently and indulge in every bite.
Straight-Edge Front: The front's straight-edge design brings your baby closer to their meal, encouraging an immersive feeding experience while maintaining a tidy eating environment.
🌿 Stays in Place, No More Mishaps:
Super Strong Suction: Our plate features an exceptionally powerful suction base. Say goodbye to lifted, pulled, or tossed plates – this plate stays right where it's supposed to be. Measuring 8.26 x 7.48 x 1.5 inches, it perfectly adheres to most highchair trays and flat surfaces, giving you peace of mind during mealtime chaos.
🌿 Safety at the Core
100% Platinum Food Grade Silicone: Your baby's well-being is paramount. Our training set is meticulously crafted from pure, filler-free platinum food grade silicone.
Odorless Assurance: We ensure complete odorlessness through a rigorous curing process at 200°C/392°F for 4 hours. Your baby's safety is uncompromised.
Certified Safety: CPSIA, FDA and LFGB certified. It's devoid of BPA, BPS, PVC, Cadmium, Latex, Lead, and Phthalate – an assurance of unparalleled purity.
Gentle. Avoid abrasive sponges and soaps for cleaning
Handwash. Wash with warm soapy water
Dishwasher Safe. Wash in the dishwasher (top rack only)
Dish Soaps. Use unscented, unflavoured, and non-oily soaps to avoid soapy taste after washing
SAFE AND reliable
Safety First As Always
Completely free of BPA, BPS, PVC, Cadmium, Latex, Lead, Phthalate, and any other chemical substances. All our products are compliant with international standards, FDA, and LFGB. We have worked tirelessly to create a range that prioritizes safety for your children.
Pure and Clean
Platinum Silicone
Pure, clean, and soft-to-touch advanced platinum silicone offers benefits far beyond standard silicone often used. The curing process of platinum silicone ensures it contains no fillers or contaminants, while also being non-allergenic. This makes it the safest choice for your baby's feeding products.
Mess Free Mealtime
Strong Suction
A uniquely designed extra-strong suction base keeps the dish in place. You don't need to worry about the dinner plates being lifted, pulled, or thrown away by your little one.
Encourages Exploration
Perfectly Portioned
Each section offers a purposeful partition, ensuring a balance of flavors and textures on your little one's plate.